B.I.G. Awards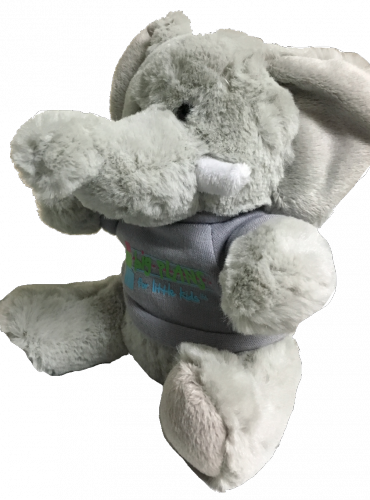 Every month, we are privileged to recognize the demonstration of Brilliance, Inspiration, and Greatness (B.I.G.) of the individuals we work with. These qualities are evident through their work with our teams, families, and schools. Visit this page each month to read about our remarkable team!
Would you like to nominate someone for the B.I.G. Award? Email your nomination(s) to Lori before the last day of each month for the following month's awards. Please include the name of the person, their role, and tell us why they deserve the B.I.G. Award. Those who are nominated for the B.I.G. award will demonstrate "Brilliance, Inspiration, and Greatness" (B.I.G.) through the work that they do on our teams, with our families, and in our schools.
Each nominee will also have their name entered into our monthly B.I.G. awards draw for B.I.G. (our Big PLANS Stuffed Elephant). If a nominee's name is not drawn, it will continue to remain entered in the monthly draw until we draw our final name in June!
The winner of the January draw for B.I.G. is Esther Carras ! Congratulations!
January 2018 B.I.G. Awards
Meagan Marriott – Educational Coordinator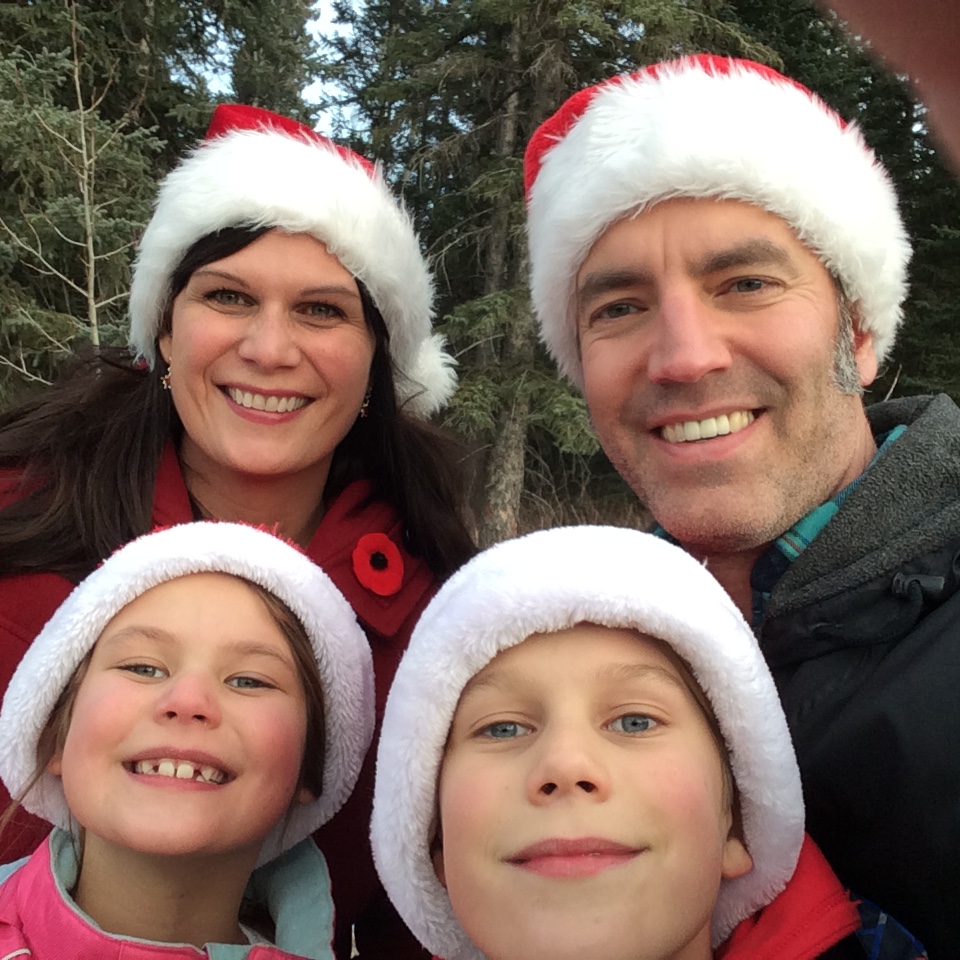 Meagan was nominated this month for all of the hard work, time, and effort she puts forth to help the families that we work with. Recently, we had a little guy referred to us that has hearing challenges. Although this child may not end up on the Big PLANS caseload until after his hearing concerns are addressed, Meagan has worked tirelessly to help support this family and coach them in how to advocate for their child. In addition to this, Meagan is always a supportive team member, a great person to collaborate with, and a solver of problems. It is a privilege to have the opportunity to work with Meagan, and I truly feel that having someone like her on our team makes us all better at our professions.
Ever since she was a child, Meagan wanted to be a teacher. However, the year she applied to University, she found the process had changed. Because of this, Meagan ended up going into Community Rehabilitation and Disability Studies on a bit of a whim, majoring in children with severe emotional and behavioural disturbances. It was a blessing in disguise as Meagan found out that she loved learning about how to work with marginalized populations.
It wasn't until she completed her education degree and actually started teaching that Meagan realized "teaching", in the general sense, was not what she wanted to do after all. Then, during an incredible teaching experience at William Roper Hull (a CBE school offering specialized and individualized programs for students with severe behavioral and emotional difficulties), Meagan learned a tremendous amount about the treatment of behaviours and discovered she could blend her love for psychology with her teaching background.
Work has an important place in Meagan's life and she is driven to always push to do more, do better, and be better. One of Meagan's strongest values is to be of service and she feels blessed that her career allows her the opportunity to serve every day. Working for so many years in early intervention continually strengthens her belief that this work is absolutely vital to not only the children and their families directly but to our society as a whole.
Meagan's strongest passion in her life is her family. She is blessed with two incredible children and an amazing husband who shares her fire for life. Together the family especially loves to camp, study Spanish (the family is bilingual), play games, read and travel! Travel is especially exciting to Meagan and her husband as together, they have traveled to over 15 different countries and made the most incredible memories on these trips! Next year they are planning their first backpacking trip with the children and planning to go to Costa Rica for a month!
December 2017 B.I.G. Awards
Melissa Rotzien – Child Development Specialist
Melissa Rotzien was nominated in December for her incredible work with Big PLANS. Melissa is always prepared for each day or session, very knowledgeable about her client and their needs and creates an amazing relationship with her kiddo and families.
With her diploma in Social Work and Disability Studies from Mount Royal University, Melissa was originally interested in pursuing a career focused on addictions and mental health. However; after working in a daycare program with children age 0-12 whose mothers were receiving support for sexual exploitation, her focus shifted. Melissa quickly realized she had a passion and talent for working with small children. After her little brother received early intervention support through Big PLANS a few years ago, Melissa inquired about opportunities available. Now, in her fifth year with Big PLANS, Melissa finds it refreshing to be a part of a team that exudes professionalism, knowledge and support. She feels very grateful to have had the opportunities over the last few years to learn from other team members, and the children and families that she serves.
The oldest of six siblings (including six year old twin sisters), Melissa has an innate ability to connect and establish good rapport with children. Her ability to be honest and firm, yet empathetic and understanding, helps her in working with children and families. In addition, her personal and professional experience with individuals living with Autism Spectrum Disorder has, and continues to, assist her in her practice building relationships and teaching skills not only with kiddos on the spectrum but with all of the children in her life. Melissa treats everyone with compassion and respect, and hopes her work can positively touch and influence the lives of children and families.
When she isn't working, Melissa can be found spending time with those she cares about. Whether it's having coffee dates with her grandparents, BBQ gatherings with friends, or having a sibling come for a sleep over, she likes to stay connected and involved with those she is close to. If it's summer time, you'll likely find Melissa at a campground, or on a beach. Melissa has also given her time to volunteer at events with Pride Calgary and in fundraising events for The Doorway, a non-profit that provides a space for young people to plan their way off the streets and into mainstream society (where she is presently also working until June). Born on Halloween, Melissa likes spooky things. She could not live without music, her favorite color is yellow and she loves yoga. She also still lives by a lesson taught from her mom, "Don't worry so much about today, because in 6 months from now your life could look completely different."
Melissa Plante- Occupational Therapist
Melissa was nominated for being an incredible Occupational Therapist who pours so much of herself into her work. Despite having her own family, when Melissa is working with a child, she is focussed and thoughtful about what is happening in the moment and what that child needs to be successful. Melissa is a dedicated team player and is often looking for ways our team can collaborate to increase the effectiveness of our services. She is the first to suggest joint goals with the SLP and to send helpful OT tools and tricks to the other members of the team to help make their sessions more successful. A favourite thing about Melissa is her positivity! She is the one you can turn to whenever you need a positive boost or need help seeing the silver lining. Melissa's compassion and understanding of others always shines through even the most trying of times. Melissa definitely deserves to be recognized for her contribution to Big Plans and to the children she works with every day!
Occupational therapy kind of snuck up on Melissa. Like most people, she had no idea what it really was. When Melissa was 19 years old, she knew she wanted to be in a profession that helped people but teaching and nursing did not quite seem to fit. Melissa originally started to volunteer at a Rehabilitation Clinic that had several physical therapists and one occupational therapist. Once accepted to the U of A program, Melissa met the other students in OT and immediately knew she was where she was meant to be! With her Bachelors of Science in Rehabilitation Medicine, Melissa started working as a full time OT in 2002 at the Grande Prairie Hospital primarily with adults; knowing she eventually wanted to work with children.
Melissa and her husband Chad were ready for a change (both born and raised in Grande Prairie) so found a fit in Calgary in 2004 near the mountains and then Okotoks for an even quieter pace and access to hikes and camping. It was at this time Melissa started her full time career in pediatrics. In 2011, a friend introduced Melissa to Big PLANS and she has expanded her caseload with Big PLANS ever since. Compassionate and non-judgmental, Melissa is an asset to the Big PLANS team, understanding that there are many ways to approach different situations. She realizes that everyone has their own experiences, cultures, comfort level and that we truly have to meet the children, families and teachers where they are at. She finds it incredibly inspiring to help a child develop and to be welcomed into their home!
When she is not working, Melissa loves being in and near the mountains, camping, going for hikes, running, walks and bike rides with her family (Melissa and Chad have two beautiful children, Siena age 10 and Griffin age 8) and she loves her morning coffee! Melissa even has an adventurous side as she has been skydiving and rappelled off the Sunlife Tower (28 Storeys) as a volunteer for Easter Seals dropzone. Despite this, she also loves curling up with a good book and prefers quiet to loud crowds.
Jill Botelho - Occupational Therapist
Jill received nominations from two different co-workers this month:
Jill is wonderful to work with, having endless amounts of energy and always putting 110% effort into her programming. She is a great sounding board for her teammates, always offering a thoughtful and practical perspective. Jill really takes time to get to know her students and makes accommodations to best serve their individual needs. She creates innovative strategies to bring fine motor development into the classroom setting and received overwhelming positive feedback after her PD presentation last April on visual supports Those who were in attendance received many useful tools and ideas from her workshop. Her presentation is available on google docs for those who would like to take a look. It can be found in CDS PD Presentations for April 2017.
Jill is very professional and is always thinking of the children and coming up with new and exciting ways to implement ideas for them. When working with children, favorite goals are the ones set out by Jill. The children love when she involves the whole class and they are always listening attentively. Even when she is contacted on non-work hours, Jill is happy to help me and give advice. Jill has even came up with ideas and worked on them while in the car on a way to a family ski trip. Jill is an inspiration! If I were to go back to school and change careers, I would want to be an Occupational Therapist. When I'm at home thinking of an activity for my own child, I often think, "what would Jill do or use for this?". Jill is such a hard worker and definitely deserves this award.
Holding her BKin from Acadia University 2001 (Wolfville, Nova Scotia) and her M Sc OT from McMaster University 2003 (Hamilton, Ontario), Jill has always been interested in the broad scope of OT. After graduation, Jill began working as an OT and has always held some form of a school health position. Growing up in Calgary, she moved away for ten years but is now back in Calgary with her husband Andy, living only ten minutes away from her childhood home.
In 2008, Jill began working part-time so her and Andy could begin a family. In 2015, after recommendations and encouragement from old colleagues from Renfrew, she joined the Big PLANS team. Jill feels privileged to work with an amazing team in Langdon. Not only are they flexible, eager to learn and available to help each other out, their support made Jill's transition to Big PLANS seamless. Although she did not anticipate loving the "small town" therapy life, Jill actually finds it a highlight. Once in town, her longest commute is five minutes and the very quiet commute home on a sunny afternoon is fantastic.
A busy mom to three boys: Owen (9), Joshua (6), and Caleb (3), you will often find Jill in her minivan or at a hockey rink when she isn't working. When you are really lucky you might even find her at the ski hill. When she has time to herself, Jill loves to run and enjoys running on trails in Fish Creek with her music on. In fact, Jill completed four half marathons in 2017, with her last run being the "Strip at Night" in Las Vegas a few weeks ago. She would highly recommend it and felt it was an honour to run with 30,000 other people for #Vegas Strong organizations. A very simple person, Jill enjoys travel and her hot cup of tea. Five years ago her husband, Andy, opened a physiotherapy clinic in Silverado which has been one of their great joys and largest learning experience of their lives.
As an OT and a mother, Jill is realizing how passionate she is about parent education. She understands how crazy life can be for so many families so she works hard to make sure parents feel empowered. Jill tries to show them therapeutic use of self and how using household items with the time they have, can make a lot of difference. In the last five years she has also developed a strong awareness for Paw Patrol, Thomas, and Ninjago characters – ha ha! With this, she has discovered a knack for individualizing any activity to make it fit a passion!
Tara Rossiter-Exall - Speech Language Pathologist
Tara was nominated this month for not only being a wonderful speech pathologist, but also for the wonderfully comprehensive reports she writes that paint a complete picture of a child's abilities and area of need. Tara's reports truly set the bar for what is necessary to get PUF/ELL kiddos approved to ensure children on her case load get the funding and support they need. Further, Tara's approach to therapy attends to a child's needs in all areas of development. Her organization and this attention to the whole child make her an incredible asset to the team. Most importantly, Tara's therapy sessions are so much fun that children want to keep coming to see her despite having completed all their goals!
Tara has always loved working with children and knew that her career would involve them. Originally planning to become a French Immersion teacher, Tara was in Quebec on an immersion program during the summer between her 2nd and 3rd year of university when she met a woman in the program who was interested in becoming a speech language pathologist. Tara had never heard of an SLP before that but it sounded perfect so she went back to university in the fall and started taking all of the prerequisite courses required to apply to speech language pathology. Tara was accepted to the program the following year now holds a B.A. in French Language and Literature from the University of Calgary (1995) and Masters of Speech Language Pathology from the University of Alberta (1997). Born and raised in Calgary, Tara and her husband Rainer have been married for 18 years, and are proud parents to two daughters, Ashley (12) and Lauren (9).
Tara brings a very unique perspective to her professional role, as she has first-hand experience being a parent of a child with special needs. Their daughter Lauren was born with a severe congenital heart defect which has required several open heart surgeries and months of hospitalizations as well as frequent follow-up appointments. As well as having medical issues, Lauren also has learning challenges.
After Lauren was born, Tara took two years off of work to care for her. Although she really missed her professional life, Tara knew she could not go back to a traditional job that would not allow the flexibility that she required. Knowing Carmen from their time at the U of A, Tara approached her about doing contract work for Big Plans. She began with a light caseload; however, as Lauren's health has improved, Tara has been able to take on more hours and is a valuable asset to the Big PLANS team! Tara loves being able to meld her experiences as a special needs parent with her knowledge as a professional to help parents navigate their own experiences. Tara acknowledges and is constantly reminded of a lesson her mom ever taught her: 'Not to judge people. You never know what battle they might be fighting.'
Tara truly has a knack for making things fun too! Parents will often tell her that they will try the same activity that she has done in therapy with their child and the child will say 'But it was more fun with Miss Tara!' Tara is not afraid to be silly and she loves to laugh!
Tara is also passionate about her work as a director of a local non-profit called Heart Beats. They provide financial, emotional and community support to children born with congenital heart defects and their families. Heart Beats organizes a fundraising Family Run every year and with the funds raised, they are able to provide financial support for families who are required to travel to Edmonton for their children's heart surgeries.
When she isn't at work, Tara loves great food and wine, including trying new restaurants. It's a running joke with her friends and family that if anyone needs a recommendation for a good restaurant, they ask Tara, not Trip Advisor! Tara also loves to travel, read and has never found a sport that she didn't love!
November 2017 B.I.G. Awards
Esther Carras - Child Development Specialist & ELL Therapist, FSCD Common Approach Team
Esther Carras was nominated in November for her incredible work with Big PLANS. "Brilliance, Inspiration and Greatness"-three words that embody who Esther Carras truly is. Esther's work is "brilliant", whether it's as a CDS in the classroom, as an FSCD worker in the home or as an ELL therapist. She is creative, positive and enthusiastic in her approach with all the children she is involved with. The families and the children who are fortunate enough to have her in their lives continue to be grateful for her involvement. Esther expects "greatness" from herself but she also "inspires greatness" in other. She readily shares her wealth of materials and knowledge with her colleagues, always offering to mentor those who are new to Big PLANS. She is a team player and a collaborator, "inspiring" others to work together to be the best that they can be. Esther is one of the most positive people I know and her encouragement and genuine interest in others, whether they are her co-workers or the children she "inspires" is nothing short of "brilliant." Thank you for your Brilliance, Inspiration and Greatness Esther!
Being raised speaking Dutch and struggling to learn English as a little girl, Esther finds that she can easily relate to the ELL students she now works with. She still remembers how challenging it was to try to decipher between the languages and how scared she was to make a mistake. Esther is very passionate about her work with kids with behavioral struggles and needs, and those that require ELL support. Not only does she find it very rewarding to watch these children overcome challenging obstacles and accomplish small tasks, but she also considers it a very special privilege to walk alongside these children as they grow and change throughout the year.
Raised in Prince George, BC, Esther has worked with kids since the young age of 12, when she began babysitting. This continued through her teen years as she learned to micro-manage taking care of five kids under the age of six, while her friends were busy "hanging out". After having two amazing girls of her own, she decided to stay home with them and open her own day home. At the same time, Esther took in at least three foreign exchange students at a time. The house was always buzzing with excitement and still is today, with her daughters Kaitlyn (13), Avalon (11) and four cats (Annabelle, Cookie, Oreo, and Princess Buttons). Esther has been happily remarried for two years to Steve who works at the science centre and she loves the extra life he brings to their home. Steve can be a big kid himself!
After moving to Calgary as a single mom, Esther began working part-time as an Aide at her daughter's school and was soon introduced to Big PLANS. She joined the team as a Child Development Specialist in November 2013. Highly organized and a multi-tasker at heart, Esther enjoys a challenge and has fun finding creative solutions to problems. Her passion is evident and now in her fifth year with Big PLANS, Esther still cannot believe she gets paid to do the job she loves!
Popcorn is her favorite food group and Esther enjoys her COFFEE with real cream. She would even sacrifice cookies to have cream in her coffee! When she isn't busy working, Esther loves to cheer on her girls as they play sports (Kaitlyn plays volleyball both girls play basketball), read, spend time with her family playing games or having movie nights, volunteer at her girl's school and the youth drop-in centre (which has grown from 10 kids to over 50 some days) and re-purpose recyclable items (i.e. she turns old peanut butter jars, yogurt lids and more into fun activities for the kids she works with). Esther loves being creative and finding ways to save money. In fact, she has been cutting her own hair for six years now and has come to the conclusion that You Tube can teach her anything!
Shannon Kushniruk – Big PLANS Speech-Language Pathologist
Shannon was nominated in November as a fantastic team player who put an incredible amount of time into doing the best job she can. Not only does Shannon excel in organization, thoroughness, and attention to detail, but she is thoughtful about each child she sees and never presents cut and paste ideas, goals or strategies. Shannon always checks back to "what is the best plan for this child?" and continually adjusts accordingly. Thank you for your Brilliance, Inspiration, and Greatness!
"My mom always said that life is short and you should spend your days doing all the things that you love and that make you happy." Shannon really took these words her mom said to heart, and she feels fortunate to be in a career where she is truly excited to go to work every day. Shannon wanted to become an SLP as long as she can remember. Growing up watching her mom run a private SLP practice in Red Deer, Shannon had the opportunity to watch her work, and help out with some of her clients in various capacities. This only further developed Shannon's passion for Speech Pathology. Shannon received her Bachelor of Education from University of Alberta, working as a CDS with a number of children who had Autism. She then went on to earn her Master of Science in Speech Language Pathology from University of Utah. Currently, Shannon is a Registered Speech Language Pathologist in Alberta and Certified Member of Speech-Language and Audiology Canada. In the spring of 2016, Shannon was looking for a change and a colleague recommended working with Big PLANS. Sharing the same beliefs about early intervention and therapy styles as Big PLANS, Shannon was thrilled to join the team in April 2016. Her Education Degree has been an asset to the organization, allowing Shannon to work effectively with teachers and come up with creative ways to support children in the classroom. Her interpersonal skills have enabled Shannon to collaborate effectively with others, and develop positive relationships with families.
Working as an SLP for the past five and a half years, Shannon admits the most exciting part of her job is seeing children and families succeed. The most rewarding moments are when she is able to watch a child do something new that they couldn't do before, as well as sharing smiles and giggles with kids as they play and learn together. Shannon appreciates being able to experience the world through the eyes of the children she works with, as well as having the opportunity to learn from colleagues who are equally as passionate about helping children and families.
When she is not working, you can usually find Shannon at a yoga class, one of her favourite activities outside of work. She also enjoys spending time with her family and dog (miniature poodle mix that she rescued in July 2012), good food (especially perogies and pizza), wine, country music, and getting out to the mountains to hike, camp, and enjoy the outdoors. Her OT friends give her a hard time about her many sensory sensitivities, but despite that, Shannon is willing to try some new things. She once tried to learn how to ride a unicycle (but it ended in a chipped tooth!) and has completed both a half and full marathon (June 2015). Recently married to Brandan in October 2016, Shannon is excited to announce that they are expecting their first child due in April 2018!
October 2017 B.I.G. Awards
Heather Kinahan- Educational Coordinator
Heather was nominated in October for going above and beyond for her team, which includes her making them lunch and helping them figure out the new iPads! Heather is very approachable, easy to talk to, handles everything with her usual good humor, and is always willing to help out with a smile on her face. The way Heather organizes her invoicing and notes is also amazing and makes it so much easier for the office. Thank you for your Brilliance, Inspiration and Greatness Heather!
When you first meet Heather, you are sure to be greeted with her contagious smile and warm personality. You will also discover how passionate she is in supporting those around her. Whether it is through the sharing of ideas, knowledge, and strategies; or just being there to listen, lend a hand and pass along positive feedback; Heather believes that people can all be better versions of themselves when they feel supported. Heather gives freely of her time and is truly interested in the lives of the people she meets and has the privilege of getting to know.
Heather grew up in southern Alberta in the close-knit community of Rolling Hills. It was here she witnessed first hand how a strong sense of community can help support and improve the lives of everyone involved. When she was little, it was a huge treat to get books from the public library. She remembers her mom reminding her that she needed to be good if she wanted to go to the library to get new books. Heather is quite certain she never missed a trip to the library and it was in this small, one-room library, run by community volunteers, her love of books began to grow. Heather still loves books and will confess to be addicted to buying books, especially children's books. She is happy to have a job where she can put them to good use!
Heather graduated from the University of Lethbridge in the spring of 1996 with her B.Ed. and B.Sc. and that summer married her husband, Mike. In January 1997 she began teaching grade 2 in Carstairs, where she continued to teach (grades 1 and 2) until the birth of their first child in February 2000. Heather then had the privilege of staying home to raise their three children (Tyler: 17, Riley: 15, Amber:13) before re-entering the workforce with Big PLANS in the fall of 2010. Heather is grateful for her work with Big PLANS and all the talented professionals she has been fortunate to work with along the way. She feels each year her skills grow as the direct result of the people she is surrounded by.
On weekends you will likely find Heather spending time with her family watching basketball, playing board games or just hanging out laughing and being silly together. Heather also enjoys gardening, baking, entertaining, hiking and travelling. In the fall of 2015, Heather decided to try something new and started taking acrylic painting lessons. She has discovered a new love and if a chunk of spare time presents itself, you will find her in front of a canvas painting and creating.
Lindsey Phillips - Child Development Specialist / ELL Therapist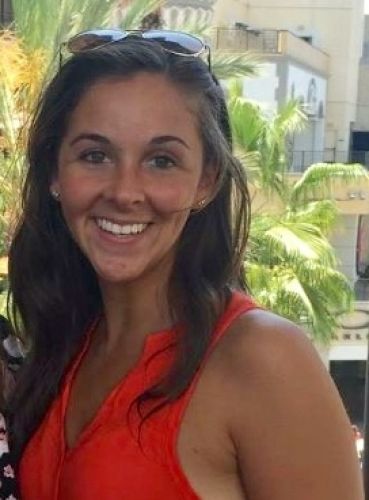 Lindsey Phillips was nominated in October for stepping up to help pilot the iPad project and for providing the office with useful feedback. In addition, she was able to do this without any actual training so put a lot of time and effort into helping develop the process. Thank you for your Brilliance, Inspiration and Greatness Lindsey!
After graduating five years ago from the University of Windsor with her Bachelors in Psychology, Lindsey left her hometown of Amherstburg, Ontario to move to Calgary. It wasn't long before she started working for Big PLANS. Although she enjoys working with everyone on the the Big PLANS teams, Lindsey is most excited to work with Occupational Therapists. In fact, Lindsey would one day like to return to school to become an OT herself! When Lindsey is not at work, she enjoys playing floor hockey three times a week (and is captain of all three teams), reading mystery/suspense books, and hiking/exploring Banff and Lake Louise. She also admits to having a huge sweet tooth with chocolate bars and cookies being her favourites! One of Lindsey's most memorable moments includes driving to California with her husband James and staying the whole summer to experience the laid-back California lifestyle. She found it amazing to wake up and spend every day on the beach! Recently married (April 2016), Lindsey and James decided to make a trip to Best Buy to look for a new TV. However, they first stopped in Petsmart, just to look around. The trip to Petsmart ended up with Lindsey and James adopting two older cats (Maurice and Griffin). They never did go to Best Buy for the new TV!
Carmen Souster - Director of Programming, Principal, and SLP for Big PLANS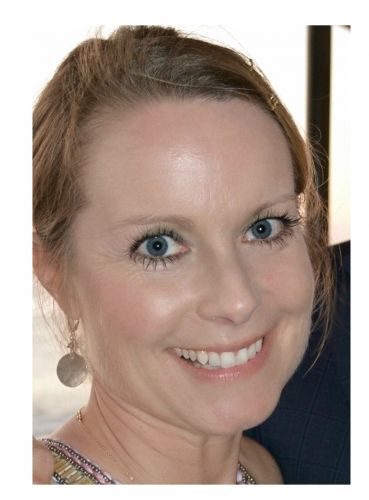 Carmen Souster was nominated in October for her work as a speech therapist. Her nominee is so thankful for all she has learned and is still learning from Carmen's speech therapy sessions. Carmen is patient, kind and knows when to "change gears," to keep the child motivated. Carmen knows what she is doing and is able to execute it perfectly. Carmen's passion for her work is evident just by watching her face when she is talking to a child or reading a book. Carmen is always happy to help, is a model speech therapist and an amazing person.
Carmen Souster grew up in a tiny farming community East of Big Valley, Alberta where she learned a lot about growing food, nature's seasons, raising animals and taking care of neighbours. Carmen went to the University of Calgary to earn her first two degrees in Linguistics and Education. She taught for almost 6 months prior to accepting a position offered in the Masters of Speech-Language Pathology program at the University of Alberta. Carmen finished the latter half of her Master's at the University of Madison, Wisconsin, where she experienced her first multi-disciplinary assessments in Autism Diagnosis. Carmen has lived in Calgary for the past 19 years and is now married with 3 wonderful girls. She works part-time as a speech-language pathologist and part-time as the Director of Big PLANS for Little Kids, Ltd.
If you were to ask Carmen what her favorite thing is about her career, she would say EVERYTHING! She loves the preschools and people she works with, she loves the constant encouragement to learn more about children's learning, and she loves the challenge of providing successful outcomes in the face of unexpected challenges. In her spare time, she loves to be outside running, especially to notice the seasons changing, she enjoys walking her dogs, she is just beginning to recognize the many benefits of regularly practicing yoga and meditation, likes reading books, playing the piano and learning to play the cello. Her most treasured moments are those spent watching her girls play sports and moments with friends and family just enjoying time together.
Wendy Gundersen - Child Development Specialist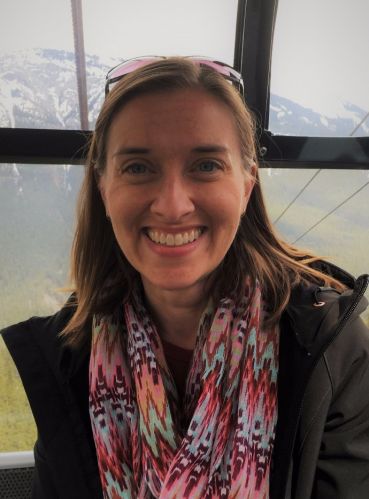 Wendy Gundersen was nominated in October for her incredible work with Big PLANS. "Brilliance, Inspiration and Greatness"-three words that epitomize Wendy Gundersen an absolutely incredible CDS with Big Plans! Wendy is "brilliant" in her work with the children at Big Plans. She is empathetic and shows a genuine concern for all the children in the classroom! Wendy exceeds all expectations in her role as CDS and consistently performs strongly in her skills and responsibilities. Wendy" inspires" children, colleagues, and parents! She has motivated her Educational Coordinator to strive for excellence and models this in all aspects in her role as a CDS and team player at Big Plans. Every child that Wendy has worked with has shown significant improvements and the families consistently express their gratitude for her commitment to excellence in her role. "Greatness comes from the desire to do extraordinary things-to reach beyond the status quo....It all starts with setting and achieving goals, but when you aim higher than where you set your mark, you force yourself to get better... This quote embodies Wendy's commitment to "greatness" and her aspirations to be just that!!
A "big kid" at heart, Wendy relates well to kids. She is passionate about letting kids know how amazing and valuable they are, as well as supporting them with their needs. Wendy loves getting to know the children she works with and makes sure they feel good about coming to school each day. Her warm smile makes everyone feel welcome and her patience allows children to feel comfortable taking time to do things on their own. Wendy grew up in Dawson Creek, BC, but left to Grande Prairie after graduating high school to spread her wings. It was meant to be, as that is where she met and married her husband, Dan. Since Dan works in oil and gas, they made the move to Calgary in September 2000 and have been here ever since. Wendy has been working with children of various ages for most of her adult life, through volunteer work in schools and at church. Although she worked in an Optometrist's office before having children, once she saw her own children in preschool she realized that she loves working with children more than anything. When both of her daughters (Laura - 13, and Amber -11) were in school full time, an opportunity arose for Wendy to work in their elementary school as an Educational Assistant in the Kindergarten class. Wendy enjoyed the year immensely. That summer, she took the Child Development Assistant Course to prepare herself for work in the school's preschool the following year, and in November 2013 joined the Big PLANS team. When she isn't at work, Wendy loves walking and hiking, especially in the woods; having coffee with friends (she would be sad to give up latte's or dark chocolate), and having BBQ's in the backyard. On her creative side, she loves art, drawing, sewing, baking, decorating cakes and exploring art galleries. Although she never used to be a big reader, she now also enjoys getting lost in a good book.
September 2017 B.I.G. Awards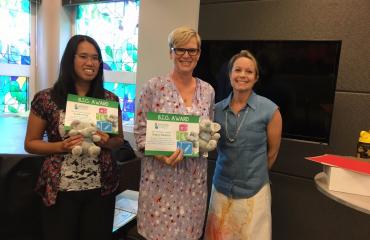 Susan Fung - Operations Manager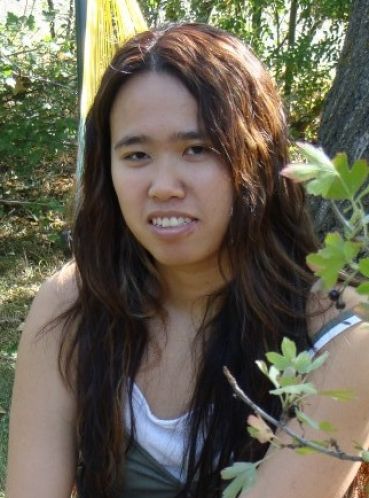 As the Big PLANS Operations Manager for the past seven years, a highlight for Susan has been watching Big PLANS expand and change to adapt to the growing needs of the company. As the "keeper & supplier of information", Susan's organizational and multi-tasking skills are a definite asset and necessity in her role at Big PLANS. In addition, anyone that has met Susan will soon realize her aptitude for information technology (IT). Technology is her passion and Susan admits that it is one she would not easily give up. Her ongoing interest in current technology definitely keeps her "on top of her game". This is evident in her ability to figure out the logistics needed to transfer Big PLANS operations to a paperless system! Growing up in High Prairie, AB, Susan left for post-secondary school and work. After receiving her BSc and BSc Kin, Susan completed an internship at Peak Power and was then referred to Big Plans for Little Kids for employment. In her spare time, Susan enjoys cycling in the summer and snowboarding in the winter. In 2009, Susan also placed 4th in a Provincial Olympic Weightlifting competition. When asked what the craziest thing is that she's done, she admits that it would be skydiving (20 jumps).
Tracy Paulson – Administrative Assistant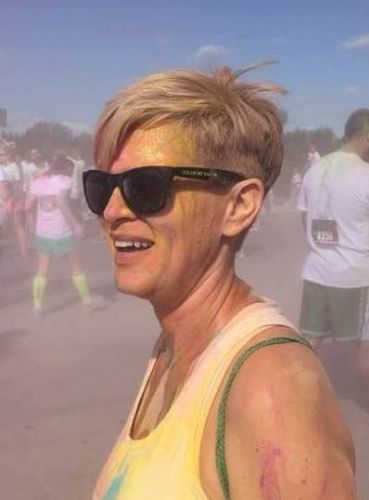 After growing up in small-town Saskatchewan (Elbow to be exact), Tracy moved with her husband Jim for his work. They moved first to BC, and then to Calgary. Now, calling Calgary home, Tracy and Jim have two daughters (Maddy – 15 and Rachel – 11), and will celebrate 23 years of marriage this November. A Business College graduate, Tracy worked in administration for many years before expanding her knowledge into accounts payable/receivable and payroll. With her payroll certificate and several classes on her resume, she moved into an accounts and payroll position, where she stayed until deciding to take time off to raise her daughters. In 2013, after ten years at home, Tracy's good friend and neighbor recommended she talk to Carmen about working in the Big PLANS office. With her innate ability to multi-task and organize, Tracy has been a valuable asset to the Big PLANS office ever since. Although she does not work directly with children, Tracy enjoys being able to contribute and make life easier for the Big PLANS professionals that do work with families. She admits that the highlight of her job is definitely the incredible people she works with!
When she is not working, Tracy is usually found watching her kids play soccer or other sports. She enjoys hikes in the mountains and camping with her family, is an avid reader and a runner (Tracy has even competed in a few races, most recently the Vulcan ½ triathlon). Some may not know this, but Tracy is a diehard Saskatchewan Roughrider fan who also loves trashy reality tv. In addition, she would find it almost impossible to give up wine, morning coffee, facebook, and lip balm (she is addicted). When asked to share one of her most memorable family moments, she describes their family trip to Puerto Vallarta last January. Since her youngest daughter, Rachel is obsessed with turtles, they went to a place where they got to release baby sea turtles into the ocean and witnessed a momma laying her eggs. Tracy said, "It was one of the most amazing things I've ever seen!" [Anchor]