The "PACT" (Parents and Children Together) Program
Two Calgary Locations
Often called "one of Calgary's best kept secrets", the Parents and Children Together (PACT) Program is one that all parents should be made aware of. Not only has PACT been running in various locations throughout Calgary for over forty years*, but it has been the recipient Calgary's Child Magazine Best Playgroup and Best Parent Support Group for 16 years running!

PACT is a unique program that offers Calgary families:
One program for you and all your children, aged 0-5, to attend together.
The opportunity to socialize and connect with parents and children in surrounding communities.
Thought-provoking discussion groups for parents focused on developing resiliency and respectful parenting practices. (Topics fall under the categories of: Child Development and Growth; Play; Parenting Styles; Discipline; Self-Esteem; and Effective Communication and are selected by the participants each session.)
A stimulating child-directed play environment that supports your child's development through activities such as play dough, painting, crafts, floor toys, dress-up, books, puzzles, building blocks and more!
Opportunities to work on building confidence, curiosity, intentionality, self-control, relatedness, communication skills, and cooperativeness in your preschoolers - readiness skills for school and life!
Encouragement, support, and a safe place to grow and develop.
An opportunity to enjoy song and story time together each morning.
As the population of Calgary continues to grow, so does the number of challenges facing our families. More than ever, effective parenting plays a critical role in the healthy development of our future generations. PACT knows that in order to excel, families with young children need support, encouragement, and information. With this in mind, parents enrolled in PACT will participate in two program components, the parent education/discussion group and the children's program. While half the parents meet in the discussion groups, the children are involved in a child-directed play program supervised by a qualified children's play coordinator and other parents. The socio dramatic play encourages brain growth in toddlers and preschoolers through child-directed make-believe (roles, objects, and events) which helps to develop language skills, allows for expression of feelings, and provides opportunities for social interaction.

The PACT parent educators, leading the parent discussion groups, are some of the best in Calgary. They offer information, support, and encouragement to parents on a variety of topics such as:
Ages and Stages of Development and Growth
Observation Skills and Play
Parenting Styles
Effective, Respectful Discipline
Fostering Self-Esteem
Family Communication
In the children's program, PACT supports the 'true toy' revival. At each location toys include such items as play dough, floor toys, dress-up clothes, books, puzzles, building blocks, toy kitchens and house centres, and other toys that require some imagination and make-believe to use. The play-time also gives parents a chance to observe their preschooler(s) at play and begin to test the skills learned in the parent discussion group. The two parent groups alternate weeks, spending one with the children and one with the adults in the discussion group.
Programs are operating at two locations this year:
Scenic Acres PACT: North Calgary
​​​Scenic Acres Advent Lutheran Church, 11 Scenic Acres Gate, NW, Calgary, AB
Session Length: 10 weeks
Fall, Winter, and Spring Sessions (Fall Session: September 19 - November 21, 2017)
Tuesdays: 09:15 - 11:15 a.m.
Southwood PACT : South Calgary
Southwood United Church, 10690 Elbow Drive, SW, Calgary, AB
Session Length: 10 weeks
Fall, Winter and Spring Sessions (Fall Session, September 21 - November 23, 2017)
Thursdays: 09:15 - 11:15 a.m.
While registration ahead of time is encouraged, PACT allows for ongoing open enrollment as well as drop-in opportunities. The fee is $190.00 PER FAMILY for a 10 week session. If you would like to join a session that has already started PACT is happy to pro-rate the fee accordingly. Fee includes a textbook which reflects the theme for the session.
Tel: 403.671.1710
Email:p_a_c_t@hotmail.com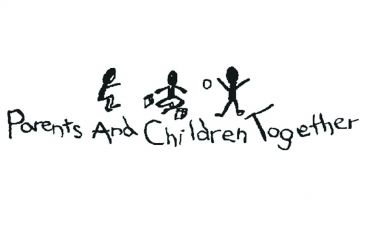 * Years in operation - over 16 years as PACT and before that as Observation Nurseries of Calgary